The teacher shortage is a national challenge. Let JP help you support and grow a culture where teachers want to work.  Here are just two ways JP can help!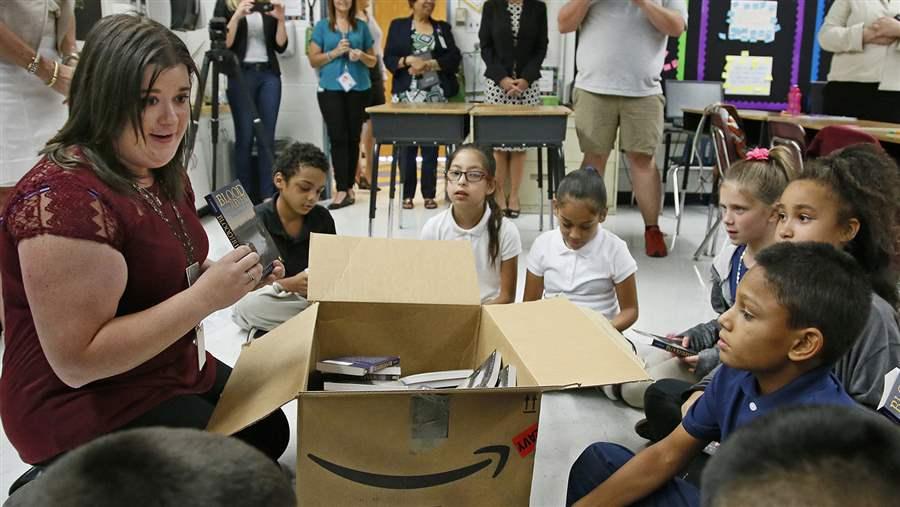 All 50 states began the current school year short on teachers. And schools nationwide still are scrambling to fill positions in a range of subjects, from chronically hard-to-staff ones such as special education to usually easy-to-staff grades such as kindergarten. 
Districts that can't find a qualified teacher may stop offering a certain class or hire a rookie with an emergency credential, a move that could lower the quality of instruction. So lawmakers in several states took action this year to increase the supply of new teachers or raise teacher compensation. 
"The teacher labor market is a labor market like any other," said Elizabeth Ross, managing director for state policy at the National Council on Teacher Quality, a nonprofit research group in Washington, D.C.
Arizona, Illinois and Minnesota are among the states that have sought to increase the supply of teachers by changing their licensure rules to make it easier for people who didn't complete a traditional teacher preparation program to enter the classroom.
In Minnesota, for instance, under the new structure aspiring career and technical education teachers no longer need a bachelor's degree to get a teaching license. They can get a one-year teaching license if they have an associate degree, an industry credential or at least five years of work experience. The one-year license can be renewed three times.
Changing licensure rules can be controversial, however...